Getting something from Point A to Point B – quickly, affordably, and safely. We do it better than anyone. Whether you have a few items or an entire truck load, we have the right people at the right price.

We are family owned, fully insured, and offer a host of services that will take care of your freight handling needs. Our unloading service eliminates the use of independent "lumpers" which removes liability and regulates pricing.

Your facilities are provided with fully insured uniformed, drug-tested, trained and certified company employees who can handle all of your unloading needs!

Providing unparalleled customer service in all aspects of freight handling is priority One!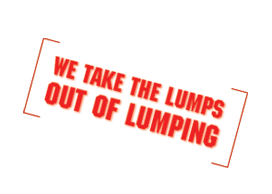 ©2010 Labor One, Inc. All Rights Reserved.